DR. LETICIA MARTINEZ
GENERAL DENTIST
Dr. Martinez received her Doctorate in Dental Surgery from the University of Illinois at Chicago
in 2006. She grew up in Little Village and is happy to be serving her community since. Dr. Martinez is proud to be part of a unique and enthusiastic team at Martinez Family Dental where she provides excellent care.
Dr. Martinez is an active member of various organizations including the American Dental Association and the Hispanic Dental Association. Her passion for dentistry has driven her to other countries to attend continuing education courses. Dr. Martinez believes in the importance of education and learning to provide her patients with exceptional and up to date dental care. She is always seeking for the latest technology and services in dentistry. Over the years, Dr. Martinez has participated in providing free dental care in her community and in underserved countries.
When Dr. Martinez is not practicing dentistry she enjoys spending time with her family and friends. She also loves to travel and learn about different cultures and traditions. Dr. Martinez believes that if you smile the world will smile with you.
Professional Affiliations & Memberships:
American Dental Association
Illinois State Dental Association
Chicago Dental Society
Hispanic Dental Association
International Dental Implant Association
International Academy of Facial Aesthetics
---
DR. MICHAEL CARRERA
DMD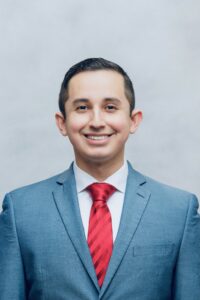 Dr. Michael Carrera grew up in Naperville and has been living near Downtown Chicago for the past 10 yrs to pursue his education and career path. He attended the University of Illinois at Chicago (UIC) where he earned his bachelors degree in biological sciences (B.S.), followed by Rush University for his masters degree in biotechnology (M.S.) and lastly went on to attend the UIC College of Dentistry where he graduated top of his class with a doctorate degree in dentistry (D.M.D.). During his dental education he served as President of the Hispanic Student Dental Association Chapter at UIC, as well as received awards recognizing his scholarship and compassion in interpersonal relationships.
Dr. Carrera is driven and finds great reward in providing his patients with education, comprehensive and individualized care in order to help people achieve the dental improvements necessary for a happier and healthier life. Whether it be a chipped front tooth or an emergency root canal on a molar, Dr. Carrera is committed to providing the highest quality of dental care while creating an environment that is friendly, painless and relaxed in order for his patients to feel the utmost comfort while in the dental chair. "I think the most satisfying part of my job is to hear a patient tell me that they are no longer in pain and to be the reason for the big smile I put on everyone's face."
Outside of the office, Dr. Carrera enjoys spending time with his girlfriend, friends and family. He enjoys traveling and is also a huge foodie that loves to try new restaurants and cuisines, and enjoys watching the latest TV shows and movies.
Professional Affiliations & Memberships:
Dr. Carrera is an active member of the Chicago Dental Society
Illinois State Dental Society
Academy of General Dentistry
American Dental Association
Hispanic Dental Association
American Association of Endodontists
---
DR. YULISSA VILLASENOR
DMD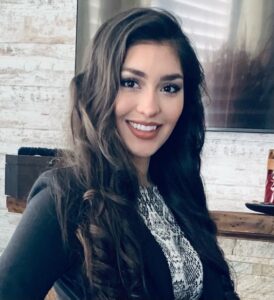 Dr. Villaseñor received her bachelors from the University of Illinois in Urbana-Champaign and her Doctorate in Dental Medicine from the University of Illinois at Chicago. She grew up in Cicero and prides herself in serving spanish-speaking communities. She understands it is not uncommon to experience anxiety at the dentist due to the intimate nature of exams and treatment. It can be especially anxiety-provoking if language barriers are present; as a Spanish -speaking provider she has made it her personal mission to treat these communities in hopes of improving oral health, knowledge and self-confidence through smiles. She believes it is truly never too late to improve your smile.
Dr. Villaseñor views dentistry as an art and especially enjoys aesthetic cases. She is a highly detail oriented person, and has a love for working with her hands. In college, she worked as a dental assistant for three years providing free health care to underserved communities at the Christian Health Center. She has 7 family members who are also dentists in her parents' hometown of Tepatitlán, Jalisco in Mexico.
In her free time Dr. Villaseñor enjoys spending time with her boyfriend, family, friends and her yorkie-bichon floof son Logan. Her favorite pastimes include trying new foods, traveling and watching That 70's Show.
Professional Affiliations & Memberships:
Aesthetic Medical Educators Training Certified
Illinois State Dental Society
American Dental Association
The Hispanic Dental Association
Academy of General Dentistry
Chicago Dental Society
---
DR. QINGSHAN LI
ORTHODONTIST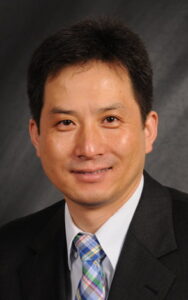 Hello! My name is Dr. Qingshan Li. I am a board orthodontist with over 30 years of global experience in dentistry. I began my career in China, and then I practiced in Germany before moving to the United States. I completed a PhD in dentistry, as well as postgraduate training in restorative dentistry, at the University of Kiel in Kiel, Germany. While at university, I also received my specialty training in orthodontics and dento-facial orthopedics. I then relocated to the U.S. to become an Orthodontic Resident at the Eastman Institute for Oral Health (University of Rochester Medical Center) in Rochester, New York. I now live in Chicago, where I treat patients in multiple office locations. My dedication to this profession isn't limited to treating patients, however. I am proud to be involved in research and the continuous innovation of orthodontics. My research has been published in reputable journals, and I've presented at domestic and international seminars on orthodontics. These seminars complement my efforts to research and incorporate the latest technology into my practice. I enjoy teaching and passing on my knowledge and expertise to the next generation of orthodontists at the Chicago campus of the University of Illinois (UIC).
My Practice: I'm truly passionate about our patients and the course of their orthodontic treatment. My treatment philosophy focuses on Function, Esthetics and efficiency, In other words, correcting malocclusions and obtaining a functional bite, while designing my patients' treatment to achieve a youthful and beautiful smiles. For every patient, I utilize an efficient case management process to complete the treatment in less time. Following this philosophy makes it possible for up to 90% of our treatment plans to be non-extractions. This allows us to achieve better, quicker results while minimizing the risk associated with prolonged orthodontic treatment. All this effort and planning puts the "wow" factor in our patients' smiles, both during and after treatment. At the same time, I am always seeking new innovations and treatment methods of orthodontics to improve our patients' treatment and results. My ultimate goal is to help our patients obtain an exceptionally beautiful smile that can last a lifetime! All work and no play… I know it sounds like I'm juggling a lot – between creating amazing smiles in my orthodontic practice, researching new treatment methods and technology, and teaching the next generation of orthodontists – but I do have down time. I enjoy swimming, traveling and photography, but the most important thing to me is spending time with my wife and daughter.
---
BIANCA MEDINA
REGISTERED DENTAL HYGIENIST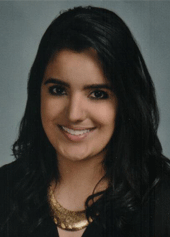 Bianca Medina earned her dental hygiene degree in 2015 from Kennedy King College where she also received her associate degree in Applied Sciences. Throughout her dental hygiene school career, she volunteered to serve and provide dental hygiene services to non-profit support centers, senior centers, and residences in Chicago.
Bianca is currently a member of the American Dental Hygienists' Association, the Illinois State Dental Society, and the Hispanic Dental Association. She is a passionate life- long student who keeps her mind open to any new information about dentistry, oral diseases, and dental procedures that arises by taking continuing education courses. Aside from the excellent team of dentists and assistants, she enjoys being a dental hygienist at Martinez Family Dental because she has the opportunity to educate and interact with patients of different cultures, ages, and personalities. She says we all smile in the same language and she believes that education is at the front line of every patient's treatment plan.
In her spare time, Bianca enjoys biking, traveling, and running. She enjoys sharpening her sickle scalers while watching Greys Anatomy, her favorite TV show.